APPETIZERS
SHRIMP SCAMPI 14
STUFFED MUSHROOMS 9
TOASTED ARTICHOKE HEARTS 9
ASIAGO CHEESE DIP 9
TONY'S SIGNATURE CRABCAKES 12
TOASTED RAVIOLI 9
SHRIMP COCKTAIL 12
MOZZARELLA CHEESE STICKS 9
HOT PEPPER CHEESE CUBES 9
SOUP AND SALAD
TONY'S BEEF VEGETABLE SOUP 4
ITALIAN SALAD 4 – large 8
CAESAR SALAD 5- large 8
STRAWBERRY SPINACH SALAD 8
ADD GRILLED CHICKEN 11
WEDGE SALAD GORGONZOLA
DRESSING WITH DRIED CRANBERRIES,
PUMPERNICKEL, DRIED ONION
CRUMBLE, BACON AND GREEN ONION 8
(add to entrée 4)
TONY'S STEAK ENTREES
6 OZ PEPPERLOIN 28
8 OZ PEPPERLOIN 30
12 OZ PEPPERLOIN 38
16 OZ RIBEYE WITH AU JUS 30
6 OZ FILET MIGNON 27
8 OZ FILET MIGNON 29
PEPPERLOIN KABOB 20
BEEF KABOB 20
SURF AND TURF
8 OZ. PEPPERLOIN WITH CRAB STUFFED PORTOBELLO 37
8 OZ. PEPPERLOIN OSCAR TOPPED WITH ASPARAGUS, CRAB AND HOLLANDAISE 37
8 OZ. PEPPERLOIN AND SKEWER OF 5 SHRIMP 35
ENTRÉE ACCOMPANIMENTS
SOUP – SMALL CAESAR – HOUSE SALAD – BAKED POTATO – PASTA WITH MEAT SAUCE
GARLIC BUTTER PASTA – VEGETABLE MEDLEY – STEAK FRIES – SICILIAN POTATOES $4
ARTS & BACON ALFREDO $6 – LOADED BAKED POTATO $2 – FETTUCCINE ALFREDO $4
SEAFOOD ENTREES
SALMON FILET Pan-seared 8-ounce filet with lemon, white wine, and special seasonings. Served with vegetable of the day 23 BLACKENED SALMON 23
SHRIMP SCAMPI 10 large shrimp sautéed in light garlic butter and Italian spices. Served over a bed of linguine noodles 23
YELLOWFIN TUNA Pan seared and served over a warm Sicilian salad of seasoned sautéed tomatoes, green olives, kalamata olives, roasted red pepper and capers 25
COCONUT SHRIMP 7 butterflied and breaded shrimp served with cocktail sauce 16
SPECIALTY ENTREES
CHICKEN PARMIGIANA Italian breaded chicken breast, baked in Tony's marinara tomato sauce, topped with melted cheese. 20
CHICKEN PROVOLONE Chicken breast sautéed in olive oil topped with ham and provolone cheese and served in a flamed brandy mushroom sauce 20
PASTA
RAGU (MEAT) SAUCE 13
MARINARA RED SAUCE 11
MEATBALLS 13
LASAGNA 13
ITALIAN SAUSAGE LINKS 16
CAJUN CHICKEN PASTA 16
CAJUN SHRIMP PASTA 21
FETTUCCINE ALFREDO 11
+BROCCOLI 12,+CHICKEN 15
+ARTICHOKE HEARTS & BACON 15
TOP WINE PICKS
LA MARCA PROSECCO SINGLES 8
CANYON ROAD MOSCATO 6/25
WILLIAM HILL CHARDONNAY 7.50/30
KENDALL JACKSON CHARDONNAY 8/32
STARBOROUGH SAUVIGNON BLANC 7/28
HAHN PINOT NOIR 7/28
BOEN PINOT NOIR 8/32
FARMHOUSE RED BLEND 7/28
CASHMERE RED BLEND 7.50/30
CONUMDRUM RED BLEND 8/32
DAVID PHINNEY'S LOCATIONS CA 32
WILLIAM HILL MERLOT 7.50/30
DAVINCI CHIANTI 7/28
WILLIAM HILL CABERNET 7/28
LOUIS MARTINI SONOMA CABERNET 8/32
CLINE ANCIENT VINE ZINFANDEL 7.50/30
*BELLE GLOSS CLARK AND TELEPHONE PINOT NOIR 50
*ORIN SWIFT SLANDER PINOT NOIR 66
*THE PRISONER 60
*8 YEARS IN THE DESERT CALIFORNIA RED 60
*ORIN SWIFT MACHETE 75
*QUILT NAPA CABERNET 12/48
*CROZE NAPA VALLEY CABERNET 55
*CAYMUS NAPA VALLEY CABERNET 110
*SILVER OAK ALEXANDER VALLEY CABERNET 110
*SELECTIONS FROM OUR RESERVE LIST
WHISKEY LIST
1792 Small Batch 6
Angels Envy Bourbon 10
Basil Hayden's 8
Benjamin Prichard's Double Barreled Bourbon 15
Blanton's 12
Blood Oath Pact #4 20
Booker's 12
Buffalo Trace 7
Bulleit Bourbon 7
Burning Chair 10
Colonel E.H. Taylor Four Grain 15
Colonel E.H. Taylor Small Batch B I B 12
Davidson Reserve Four Grain 12
Eagle Rare 10 Year Old Single Barrel 8
Elijah Craig 12 Year Old Small Batch 8
Elmer T. Lee Single Barrel 10
Evan Williams Single Barrel 8
George T. Stagg Jr. 8
Hudson Baby Bourbon 10
I.W. Harper 15 Year 15
Jefferson's Ocean Aged At Sea Voyage 16 12
Jefferson's Reserve 12
Jim Beam Double Oak 8
Johnny Drum 7
Kentucky Vintage Small Batch 6
Knob Creek Kentucky Straight Bourbon 8
Knob Creek Single Barrel 8
Knob Creek Smoked Maple 8
Larceny 8
Longbranch 8
Maker's Mark 46 8
Maker's Mark 6
Michter's American Whiskey Small Batch 10
Old Bardstown 101 6
Old Forester 1897 9
Old Forester 1870 9
Old Hickory 6
Rebel Yell 6
Rowan's Creek 7
Stillhouse Black 7
Tin Cup 6
W.L. Weller Special Reserve 8
W.L Weller 107 Antique 8
W.L. Weller 12 12
Widow Jane 12
Woodford Reserve 8
Wyoming Outryder 6
Bulleit Rye 7
Knob Creek Rye Whiskey 7
Pennington Rye 6
Pikesville Straight Rye 8
Sazerac Rye 7
Templeton Rye 7
Willett's Family Estate Small Batch Rye 8
Whipsaw Rye 9
Old Rip Van Winkle 10 yr 20
Van Winkle Special Reserve 12 yr 25
Pappy Van Winkle 15 yr 40
Aberlour 12 Year Old 8
Copper Dog 7
Dalmore 12yr 9
Dalmore 15 Year Old 14
Dalmore Cigar Malt 20
Glenlivet 12 Year Old 8
Glenlivet 18 Year Old 18
Glenlivet Founder's Reserve 10
Johnny Walker White 7
Lagavulin 16 Year Old 15
Laphroaig 10 Year Old 9
Macallan 12 yr 10
Monkey Shoulder 8
Oban 14 Year Old 13
Jameson Irish Whiskey 6
Jameson Caskmates Stout 7
Jameson Black Barrel 7
Tullamore Dew 6
TONY'S PIZZA
ADD A HOUSE OR CAESAR SALAD TO ANY PIZZA $3
TONY'S SPECIAL 19
Sausage, mushrooms, pepperoni, with your choice of regular or Canadian bacon
TONY'S SPECIAL DELUXE 22
Pepperoni, sausage, bacon, mushrooms, onions, green peppers, & black olives
VEGETARIAN 19
Mushrooms, onions, green peppers, tomatoes, & black olives
HAWAIIAN PIZZA 17
Canadian bacon and pineapple
TONY'S ORIGINAL CHEESE PIZZA 13
Mozzarella cheese, homemade sweet pizza sauce with your choice of toppings ($2-$3 each)
TOPPINGS 2.00 EACH
Pepperoni, sausage, bacon, Canadian bacon, ground beef, green peppers, chopped onion, red onion slices, mushrooms, tomato slices, black olives, green olives, jalapenos, pepperoncini, pineapple, extra mozzarella cheese, extra pizza sauce
PREMIUM TOPPINGS 3.00 EACH
Portobello mushrooms, Italian meatball, Italian sausage link, artichoke hearts, anchovies, grilled chicken breast
PREMIUM SAUCES 2.00
Alfredo sauce, Tony's homemade meat sauce, olive oil, BBQ sauce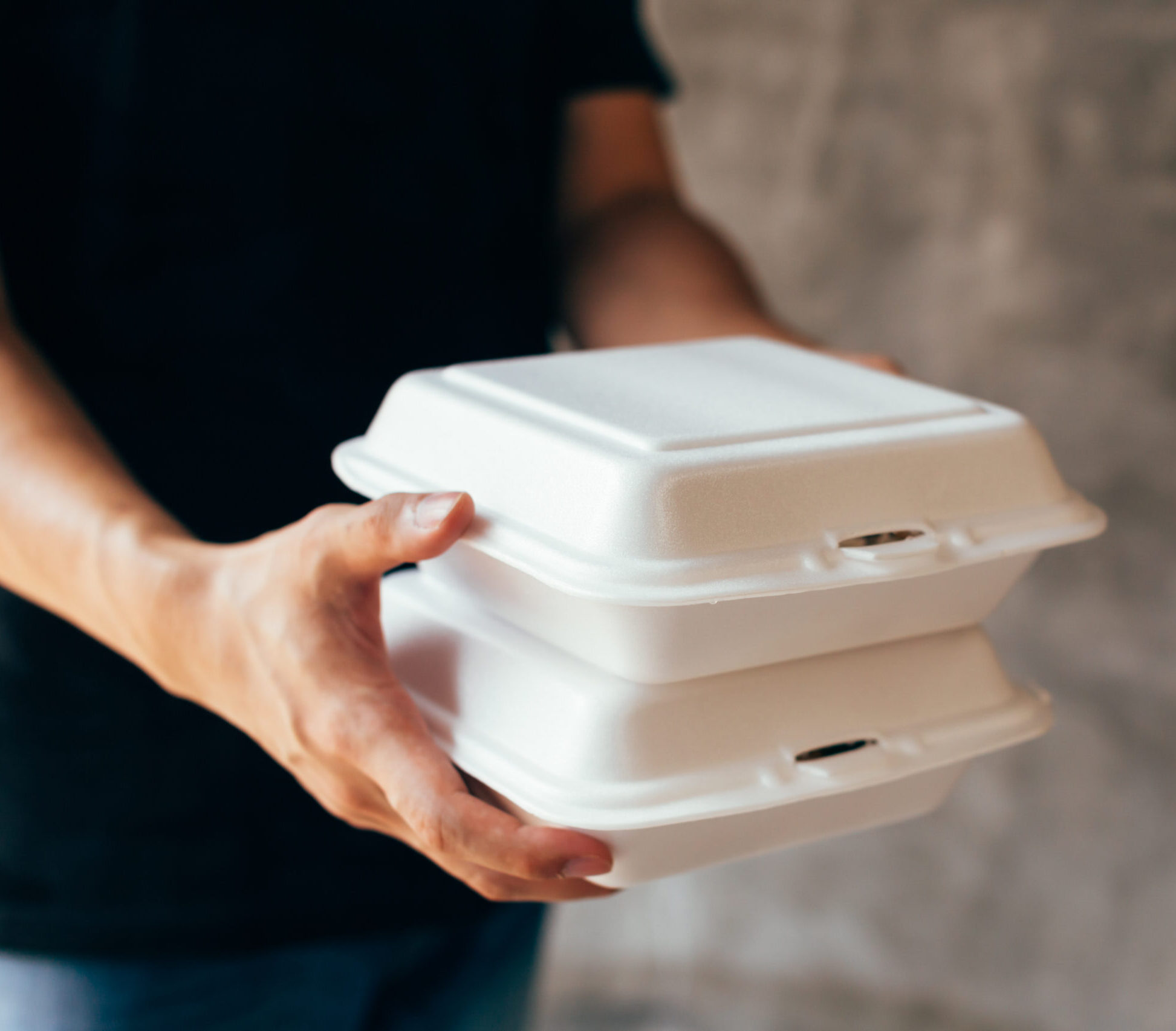 Want it delivered?
Call our friends at We Deliver before placing your order with Tony's to schedule delivery.
We Deliver Phone: (618) 216-6494
We Deliver Hours:
Mon-Wed: 10:00 am – 8:00 pm
Thurs-Sat: 10:00 am – 9:00 pm
Sunday: We Deliver is Closed
After scheduling your delivery, place your order with Tony's by calling: (618) 462-8384
Tony's Carry Out Hours:
Tuesday – Sunday 4 pm – 9 pm
Tony's Pizza is available in Tony's large bar and for carryout.